E-MU Definitive Series
Millennium Synths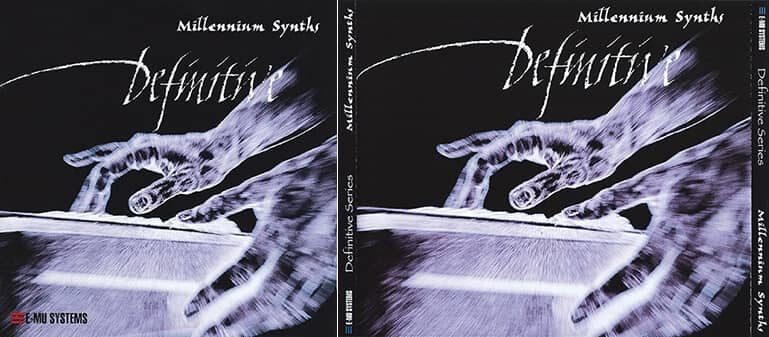 A collection of some of the most revolutionary synthesizer sounds available. This CD offers you everything from subsonic woofer rumbles to full spectrum soundscapes to edgy tweeter-tweekers. The energy produced by these sounds will light a skyline.
Compatible with E4 Ultras and other EOS samplers.
01. New Paradigms
02. Outer Limits
03. Vapor Washes
04. VMS Synthesis 1
05. VMS Synthesis 2
06. VMS Synthesis 3
07. Maxxi Blasters
08. Future Axiom
09. Analog Classics
10. Leading Edges
11. Sines O' Times
12. Sync Assortment

13. Mad Ring Mods
14. Reality Transfer
15. Big Noises!
16. Hits Nouveau
17. Atomic Bells
18. Bells Beyond
19. PostModernBasses
20. Galactic Basses
21. Evolved Analog
22. Old School Subs
23. Club Classics
24. RezarecteDBasses

25. The Real Drums
26. Perconix
27. Drum Machine
28. Rhythms Unreal
29. Drums 3000
30. Millennium Mix
31. Junglist
32. Euro Combo 1
33. Euro Combo 2
34. Eclectic Blend
35. Space Players